The content of the current issue StBiSl 14/1 (2022):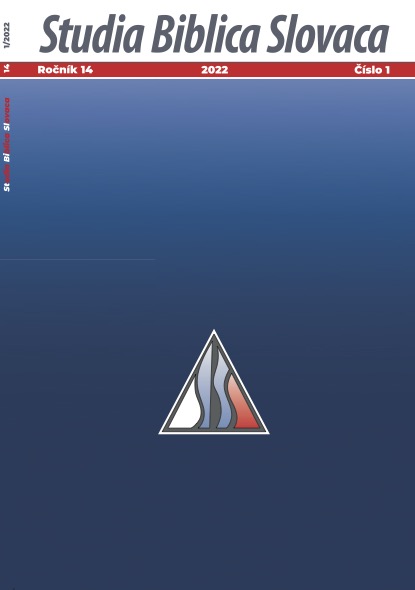 VARŠO, Miroslav: The Reception of Song of Moses (Deut 32:1-43) in Psalm 119
BADLÍKOVÁ, Zuzana – ŠTRBA, Blažej: The Structure of the Prayer in Neh 9:5–10:1: A New Proposal [in Slovak]
THEKKEKKARA, Biju: Feast of Purification: A New Reading for αἱ ἡμέραι τοῦ καθαρισμοῦ αὐτῶν in Luke 2:22?
MALIŠ, Michal: Why Did the "Godless" Disappear from the Gospels? Textual Variant in Luke 5:32 and Its Impact on Interpretation [in Slovak]
PIAZZOLLA, Francesco: Balaam and Jezebel in Revelation: The Re-reading of OT Figures?
You can find the summaries of all the treatises here. To see the complete issue click here.